Best Roulette Casinos And Gambling Websites For 2023
Roulette is one of the oldest Casino Table Games that is still played till today. It's believed that France was the country of birth for the Game. The term Roulette actually stands for "Little Wheel" in French, which makes it even more likely.
The whole game is very easy to learn and actually quite basic. There are 2 pieces of equipment that are used – numbered Roulette Wheel and a Roulette Layout. Exactly because of the simplicity, game has been enjoying a huge popularity.
Our List Of The Top 3 Casinos To Play Roulette For Real Money In 2023
Casino
Features
Bonus
Rating
Play Now
2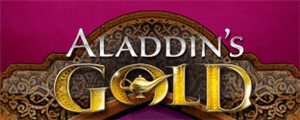 Powered by Real Time Gaming
Wide variety of Casino Game
Large amount of Progressive Jackpot Games
Roulette Game-Play
A single round of game starts by players making wagers. There's a handful of wagers or Roulette Bet Types that can be made, we'll look at them later in the article. When all bets are placed, croupier spins the Roulette Wheel and throws a bill on it. Players now cheer for the ball to land on their numbers or bet type made.
Once the ball lands, winnings bets are paid out and any loosing ones are taken away. It's exactly that simple!
If you live in the United States, check out our list of the best US casino websites.
Bet Types
There are two types of bets that can be made – Inside Bets and Outside Bets.
Inside Bets are ones that feature large payouts, but the odds of winnings are quite slim. Let's take a look at bets that you're able to make.
Inside Bets
Single – a bet on a single number.
Double – a bet on two numbers.
Street – a bet on three numbers in a horizontal line.
Square – a bet on 4 numbers in a squared shape.
Double Street – a bet on six numbers in a horizontal line.
Trio – a bet on either numbers of 0,1,2 or 0,2,3.
The first three (Basket) – a bet on the first three numbers in American Roulette 0,00,1.
Top Line – a bet on the first four numbers in American Roulette, 0/00/1/2
Outside Bets
1 to 18 – a bet on either of the numbers between 1 and 18 to be spun.
19-36 – a bet on either of the numbers between 19 and 36 to be spun.
Red & Black – a bet on the next number spun to be either Red or Black.
Odd & Even – a bet on the next number spun to be either Odd or Even.
Dozen Bets – a bet on one of the three number dozens that Roulette Layout features (1-12 13-24 25-36)
Column Bets – a bet on one of the three number columns that Roulette Layout features.
Roulette Strategy
Since the early days Roulette has been a target for players looking for that magical Strategy or System that would help them to gain an edge over the house and win at Roulette. Over the years there have been several Strategies and Systems implemented. The most popular ones are:
The Martingale Betting System
The Labouchere Betting System
The d'Alembert Betting System
The Paroli Betting System
While there probably are several hundred more Betting Systems, we've chosen to list these as they have been around since early days of this game. Martingale was actually implemented for the game of coin flipping.
Flaws in Roulette Systems
While all systems seem to work on paper, none of them will actually help to gain an edge over the house. Most follow a rule of gamblers fallacy – an event is more likely to occur in the next spin, if it hasn't occurred in the previous one. This is, of course, far from true as each spin is individual and not affected by the previous outcome in any way.
We'd like you to remember – there is no Roulette Strategy that will help you to gain an edge over the house. The only reason to use one is to have fun, that should also be the reason behind playing Roulette in the first place!
House Edge
As all Casino Games, Roulette also features a House Edge (an advantage that is held by Casino over the player). This edge differs depending on the game variation. American Roulette features the largest house edge – 5.2%, which means that you expect to loose $5,2 for every $100 wagered on average.
European Roulette features a House Edge of 2.7%, which is significantly less than American version. This is due to European version having a Single Zero wheel vs. Double Zero for American.
French Roulette is variation that features the smallest House Edge – a tiny 1.35%. While it features the same layout as European one, there's a specific set of rules that allow a decrease in House Edge. These two rules allow a player to maintain his wager on Even Money Bets, such as Red&Black even when predicted incorrectly. This is known as the La Partage Rule.
All in all, Roulette is a great game to Play and provides a lot of entertainment. You'll benefit from large payouts and very easy gameplay. Try it out now!
Other Game Guides We Offer