Best Baccarat Casinos And Gambling Websites For 2023
Baccarat, also known as Punto & Banco, is a card comparing game between the Dealer (casino) and the player. It's quite similar to BlackJack in terms of hand valuation and overall gameplay, however, Baccarat is a relatively new "player" in the Online Gambling scene. It was played way before in private clubs, though.
Our Top 3 Online Casinos To Play Baccarat For Real Money
Casino
Features
Bonus
Rating
Play Now
2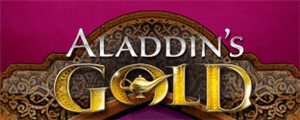 Powered by Real Time Gaming
Wide variety of Casino Game
Large amount of Progressive Jackpot Games
Getting started is real simple, similarly as in BlackJack, you just have to place a wager and wait for the cards to be dealt. However, you don't have any decisions or choices. You'll only have to watch and cheer for winning!
Types
The game of Baccarat is played in several types, but the most popular and most widely offered one is Punto Banco. It stands for "Player/Banker" and that's exactly what this game is all about – Player comparing his hand value versus the dealer.
However, when Baccarat was just introduced and gaining popularity, Chemin De Fer was the most played type of this game. It actually allowed an element of skill to play part in the game, again similarly as in BlackJack. Chemin was mostly played in private clubs, as the stakes were usually high.
Rules
Baccarat has been gaining popularity mainly due to the fact of its gameplay being really simple. The only decision you'll ever have to make will be how much to bet. Other than that, everything is automated. There are three types of bets that can be made:
The Banker to reach a higher hand value.
The Player to reach a higher hand value.
Tie – both sides have equal hand values.
Once you've decided, which bet to make, place it and the game starts. Both, you and the dealer will get 2 hole cards dealt. Now the trickiest part starts, Baccarat hands are played according to the drawing rules, which highly depend on the hand value you and the dealer holds.
Baccarat Drawing Rules
There's one hand that is considered as Baccarat, similarly as you can get BlackJack. This hand is one that features a value of either 8 or 9 from the first 2 cards that are dealt. If this happens, payouts are instantly done. In the case of neither the dealer of player having a natural hand, drawing rules are applied.
Drawing Rules for the Player
If Player's hand holds a value of between 0 and 5, he takes a third card. If the value is 6 or 7, players doesn't take another card.
Drawing Rules for the Banker
If Player has two cards ( value of 6 or 7 ) Banker uses the same rules that are outlined above. He draws a card, when value is between 0 and 5 and stays, when his hand value is 6 or 7.
On the other hand, if Player took another card, Banker follows these drawing rules:
If the Player drew a card of either 2 or 3, Banker stands with 5-7 and draws with 0-4.
If the Player drew a card of either 4 or 5, Banker stands with 6-7 and draws with 0-5
If Player drew a card of either 6 or 7, Banker stands with 7 and draws with 0-6
If Player drew an 8, Banker stands with 3-7 and draws with 0-2
If Player drew a face card, Ace or 9-10, Banker stands with 4-7 and draws with 0-3
Hand values
The game of Baccarat features the following card values:
2-9 worth their face value: 2 is worth 2 points, 5 is worth 5 and so on
T-K worth 0 points
Aces are worth 1 point
House Edge in Baccarat
Baccarat, as just about any other Casino Game, features a house edge. An advantage that is set in stone and guarantees that Casino will win long term. While this is true, this game features one of the smallest house edges out there.
The banker bet features a house edge of 1.06%. This means that a player should expect to loose $1.06 for every $100 wagered.
The player bet features a house edge of 1.45%. Player should expect to loose $1.45 for every $100 wagered.
The Tie bet features a relatively huge house edge of 4.5%. When I say huge, it's compared to the other bet types. Thus, this bet should be avoided when possible.
Other Game Guides We Offer